LAX LUGGAGE STORAGE
We Provide The Best Service Whether It Is A Few Hours Or A Few Months,LAX Luggage Storage Can Help.
OUR RATES
STORAGE FEES
Carry-On Size Item
$12 per day/ per piece
Average Check-In Size Item
$15 per day/ per piece
Special Size Item
$18 per day/ per piece
Special Size Items include Golf Bags, Guitars, Boxes, Surfboards, Skis, Snowboards, Bicycles, etc. Packages with multiple surfboards, skis, snowboards, bicycles, and other oversized items will be charged at higher rates.
PICK-UP / DROP-OFF FEES
Terminal Curbside Pick-Up*
$5 per piece
Terminal Curbside Drop-Off*
$5 per piece
Self-Service Pick-Up
Free
Self-Service Drop-Off
Free
Address: 8622 Bellanca Avenue, Suite G, Los Angeles, CA 90045
Note: A minimum spend of $25 is required.
OUR SERVICES



We Know Your Needs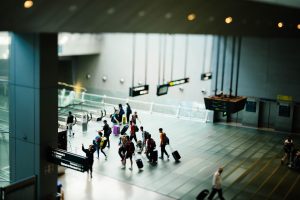 LAX Luggage Storage is happy to help you with your luggage storage needs at LAX. Whether you need to store your items for a few hours or a few months, LAX Luggage Storage can help. All you have to do is call us at 310-670-4186 after you have collected yourluggage from the carousel at LAX. We will meet you curbside at the airport and collectyour belongings.
Once you are ready for us to return your belongings call us again and we will meet you at your terminal once again. We are only 5 minutes away from the airport and pickup/delivery service takes about 15 minutes depending on airport traffic and check points. Please note payment is due either at pick-up or upon delivery. If you do not wish to use our pick-up/delivery service you are always welcome to stop by our office anytime between 6am and 10pm.
WHAT WE DO
Pick Up/ Drop Off At LAX Terminal
Open Everyday
Including Holidays
Pick Up/ Drop Off
At Our LAX Office
OUR HOURS
OPEN EVERYDAY - INCLUDING HOLIDAYS
Mon 6:00am -10pm
Tue 6:00am -10pm
Wed 6:00am -10pm
Thu 6:00am -10pm
Fri 6:00am -10pm
Sat 6:00am -10pm
Sun 6:00am -10pm
After-hours services are available upon request and may be subject to an additional charge.

Gentle Transport

Experienced Staffs

Low Coast
On-Time Services

Trusted Personnel

Convenlent Service
We are Here To Take Care of Your Luggage Storage Problem Any Day, Including Holidays.
So Do Not Hesitate To Make The Most of Your Day!
We Are Your Luggage Storage Solution at Los Angeles International Airport.
LAX Luggage Storage
Copyright 2005- All Rights Reserved.